Broadcast Email System
Digital Pursuit's Broadcast Email System enables you to save money, stay connected to your customer base, and promote your business by creating and sending beautiful and engaging emails, newsletters, and bulletins.

Our Broadcast Email System is so popular because:
• It's easy to use.
• It works and brings in business.
• It's affordable at only $20 per month.
• Our personal tech support is second to none.
With our Broadcast Email System you will be able to:
• Send eye-catching email blasts with no technical skills needed.
• Personalize your message with your recipient's name.
• Manage your own database of contacts.
• Sub-divide your database in up to seven categories of
contacts.
• Create your own library of images.
• Automatically comply with email laws and regulations.
Get Started Today
• No long-term commitment.
• Seasonal templates at no extra charge.
• Add your logo to your emails at no extra charge.
• Full control of your contact database.
• Import/export your contacts or manually enter.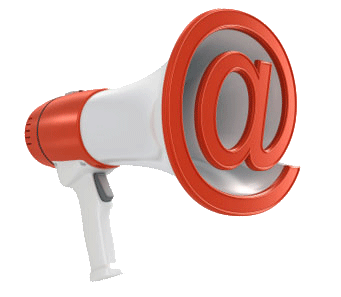 Register Today for a FREE 30 Day Trial!
We value your privacy and will not share
your contact information to any third parties.