Web Based Programming
Digital Pursuit can develop a custom turnkey application as part of your new website or intregrate it into your existing website. Web-based applications are ideal for businesses that want to incorporate their business functions (inventory control, retail sales, human resources, client retention, just to name a few) into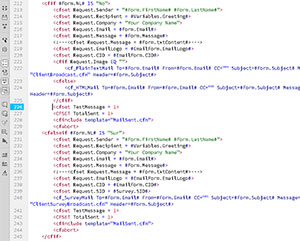 their website. This creates a central portal for existing clients, staff, and prospective clients to have access and control of all the core functionality involved in running their entire business.

In addition, we can integrate a mobile-centric strategy to have these same features available from mobile phones and tablets

Whether you need your applications developed in Cold Fusion, PHP, or ASP.net, our team of skilled and talented programmers can deliver your web-based application on time and within budget.

Digital Pursuit has 33 years of experience in web-based programming giving you the benefit of speed, efficiency, and cost savings in the development of custom programs that can run on your website.


Digital Pursuit offers Interest Free Financing on all web site and programming projects....
Learn More