Website & Email Hosting
Website Hosting refers to the storage and location of the files associated with your website. That would include the web pages, graphics, files, and much more. At Digital Pursuit, we offer state-of-the-art website hosting for all our clients' hosting needs.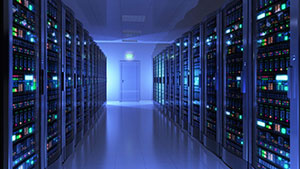 We run servers for website hosting, database hosting, email hosting, and a dedicated WordPress server for clients who wish their website created with WordPress. Our servers are located in a highly-secured data center that includes redundant Internet Backbones, redundant power supplies, as well redundant data center facilities in six Next-Gen data centers, geographically dispersed across the United States under a strong controlled environment, so in the event of a catastrophic disaster at any one of the data centers, downtime would be minimal and would be picked up by any or all of the other five Next-Gen data centers.

Our hosting clients are from every part of the United States and several countries around the globe. Our servers are maintained by a staff of highly-trained technicians dedicated to keeping our servers in operation 99.9% of the time.

We offer hosting for websites that require:
Standard HTML Websites
ColdFusion Websites
ASP.NET Websites
PHP Websites
WordPress Websites
Microsoft SQL Server
MySQL Server
Video and/or Music Streaming
In addition, our hosting plans incorporate the hosting of your domain's email accounts, included at the same low cost.

Also included is support for transitioning your website to our servers as well as your emails to our server at no additional cost.